LDB5 – 1951
The listings on this page are by description / delimitation letter / position letters. Full die breaks at the top and small die breaks at the bottom of the page. See the Hardy Index System link.
"A" indicates an associated die break.
"R" indicates a related die break.
LDB5-1951-001 ALR
Images are courtesy of JC Stevens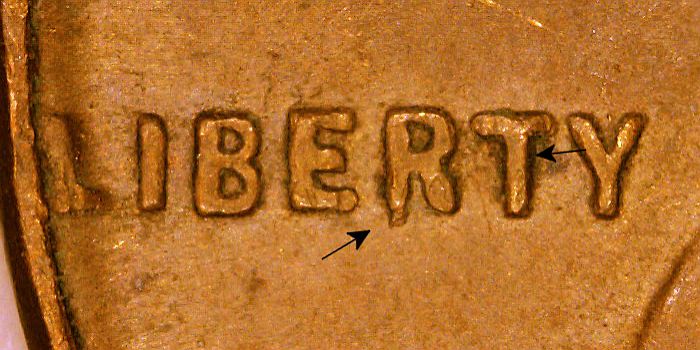 DIE MARKERS: OBVERSE – Die Chip on T, Die Cracks on Coat.
                            REVERSE – None Noted.
Cross references: Cohen 51-BA701, Hardy 51P-ALR+1.