CUDS-ON-COINS
This site is a catalog of United Sates and World coins and tokens
that were struck with a broken or cracked die.
The most collectible of these die breaks has been nicked named "Cud". To be a "Cud" the die break must

involve the rim

and at least a little bit of the adjacent field or design. 
On this site we also list other collectible errors that are the result of

broken or cracked dies. These have many names and are listed in the column to the left under cuds.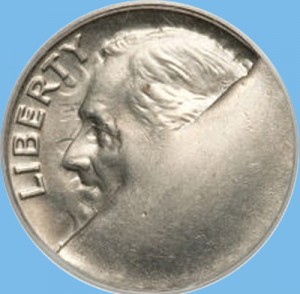 JC Stevens – Editor / Administration
Geoffrey (Jeff) Noe – Adviser